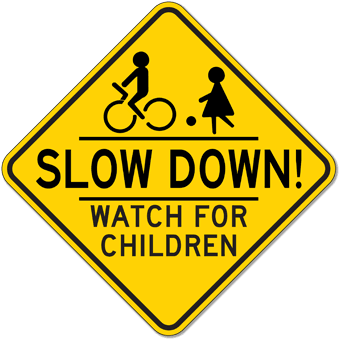 El Boletín de la Semana- River Road/ El Camino del Río
Parent Weekly Bulletin- November 12- November 16
Thank you to our Scholastic Book Fair Volunteers and to our families who brought food to the teachers during family teacher conferences.
Upcoming events and news:
November 12,  No School, Veterans Day
November 20, 11:00-12:15, Family Thanks Meal with your kids in the cafeteria
November 22 and 23, No School, Thanksgiving Break
December 7, 6:30-8:30, Movie Night! Film to be announced
Reminders:
Parent Group Meeting and Site Council are on November 20, not November 13. The topics will include supporting Noche Cultural 2019 and learning about Math in Spanish from staff.
Family Thanks Meal: Sign up for the Family Thanks Meal on November 20th. It is from 11:00-12:15. See the Nutrition services flyer sent home for specific times depending on your student's grade level.
Book Fair Still Available! Thank you so much for your support of the Book Fair!  If you were not able to make it to the fair, there's still time!  The online Book Fair will be available until Thursday, November 15th.  All items will ship directly to the school for free!  Follow the link here: Scholastic Bookfair
Playground Volunteers: One of the best ways to support the school is to help at recess. Having an extra set of eyes on the playground and having adults that can play games with students makes a huge difference. Building relationships with kids is the best bully prevention strategy.  Sign up to help today in the office.
5mph! Parking Lot Speed Limit and Safety: The parking lot speed limit is 5 mph. I repeat, 5 mph. Also, please do not text and drive in the parking lot. Our kids deserve a safe parking lot. Did I mention that the speed limit is 5 mph?
Washing Hands, the best way to prevent illness and improve overall attendance – I have asked teachers to review hand washing in their classrooms to prevent illness. Please help us reinforce this skill in your home by reminding children to wash their hands before every meal and each time they use the bathroom. It means happier and healthier kids in school!
Cordially,     Director Lavin
Boletín Semanal del Camino del Río –
Boletín Semanal para Padres de 12 de noviembre al 16 de noviembre
Gracias a nuestros Voluntarios del Bookfair y a nuestras familias que trajeron comida a los maestros durante las conferencias.
Próximos eventos y noticias:
12 de noviembre, No hay clases, Día de los veteranos
20 de noviembre, 11: 00-12: 15, Familia, gracias Comida, comida en la cafetería,
22 y 23 de noviembre, No hay clases, Pausa de Acción de Gracias
7 de diciembre, 6: 30- 8:30, noche de cine! Película por anunciar
Recordatorios:
La reunión del grupo de padres y el consejo de sitio son el 20 de noviembre, no el 13 de noviembre. Los temas incluirán el apoyo a Noche Cultural 2019 y el aprendizaje de matemáticas en español del personal.
Comida de Family Thanks: regístrate para la comida de Family Thanks el 20 de noviembre. Es de 11: 00-12: 15. Vea el folleto de servicios de nutrición enviado a casa para horarios específicos dependiendo del nivel de grado de su estudiante.
¡Feria de libros todavía disponible! ¡Muchas gracias por su apoyo a la Feria del Libro! ¡Si no pudiste llegar a la feria, todavía hay tiempo! El libro en línea Feria estará disponible hasta eljueves, 15 denoviembre.¡Todos los artículos se enviarán directamente a la escuela de forma gratuita! Siga el enlace aquí: Scholastic Bookfair
Playground Volunteers: una de las mejores maneras de apoyar a la escuela es ayudar durante el recreo. Tener un par de ojos extra en el patio de recreo y tener adultos que puedan jugar con los estudiantes hace una gran diferencia. Construir relaciones con los niños es la mejor estrategia de prevención del acoso. Regístrese para ayudar hoy en la oficina.
5 mph Límite de velocidad y seguridad del estacionamiento: El límite de velocidad del estacionamiento es de 5 mph. Repito, 5 mph. Además, no envíe mensajes de texto y maneje en el estacionamiento. Nuestros niños merecen un estacionamiento seguro. ¿Mencioné que el límite de velocidad es de 5 mph?
Lavarse las manos, la mejor manera de prevenir enfermedades y mejorar la asistencia en general . Les pedí a los maestros que revisen el lavado de manos en sus aulas para prevenir enfermedades. Ayúdenos a reforzar esta habilidad en su hogar recordando a los niños que se laven las manos antes de cada comida y cada vez que usen el baño. ¡Significa niños más felices y saludables en la escuela!
Cordialmente, Director Lavin